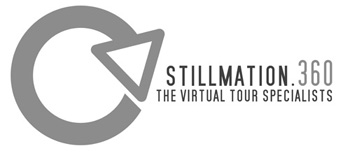 As seasoned professional photographers, all of our Virtual Tours are made with good photography in mind. With a combined 14 years R&D in Virtual Tour production plus the very latest and most accurate customised hardware and software, the product we offer is both efficiently created and finished to the highest levels. A media rich virtual environment that runs smoothly on just about any device. A Virtual Tour can be used as a tool to sell your product or services or simply to give your clients an insight into your creative world.
We can offer a fully inclusive Virtual Tour production package that includes all of the media you could require. Photography, video and time-lapse all shot and processed to the highest standards and encapsulated by a custom interface ready for your media department for simple integration into your own website.
We also offer a Virtual Tour hosting service for those who prefer us to keep a handle on what goes on behind the scenes.
Some of the features and possibilities of our Virtual Tours include:
Built to run in a FLASH and HTML5 environment.

Custom HTML5 project files to run in a GoodReader™ environment.

Embedded Multi-resolution formats to speed up playback on portable devices.

Gyroscopic navigation on gyro enabled devices.

Embedded photo or video callouts for media rich experience.

Completely customised icons and user interface.

Interactive maps or floor plans for easy tour navigation.

Virtual Tour hosting service
We are continually developing our products and services. If there is something you would like included in a Virtual Tour? Or even an idea of how you would like it implemented?
Bring your creative ideas to the table and we will do our very best to find a way to make those ideas come true.
Real Estate Virtual Tours and photography.
—-
An example of about highly detailed and customisable 360 object photography.
A dedicated section covering this topic will come soon.
This content requires HTML5/CSS3, WebGL, or Adobe Flash Player Version 9 or higher.
Some 360° Panorama examples.