Packshots of products are essential in all industries, the beer world is no exception. Some photographers don't like doing them as it can mean solitude in the studio. Alongside being out and and shooting beer in the lifestyle settings, I enjoy those studio moments, they are a good break from the rest of the work I do and present a lot of new challenges.
The beer work I do for example, I only ever use the real beer. I don't fake the foam by whisking egg whites or using anything synthetic, I like to show the real product. The same for the bottles and glassware, they are real products, not renders and not processed so hard that the surface structure of the glass is processed away. 'Photoshop' mockups have their place, but when selling your product. Every beer is different, foam structure varies, stability of foam, bubble variation, beer colours, clarity, temperatures. The bottles and glasses are all different, often causing lighting issues and challenges. Not one setup suits all in this world.  In other words, I make things difficult for myself but I believe that nothing beats the real deal. After all, I enjoy drinking the real deal too 😉
Here's a set of shots made  few weeks ago for a client. Each product is treated as an individual and each one has it's own character. I don't like to shoot one bottle and then rely on post processing to add 5 different labels. It can be done, but either wisely, or stupidly, I prefer to keep the individual character. The same for the post processing. I work with a top post processor and he doesn't take things to extremes either, sharing my idea that a bottle should still look like glass when printed 3 metres tall and a beer should look like you want to grab it and slurp it down.
Client: Alken-Maes
Postprocess: Redhouse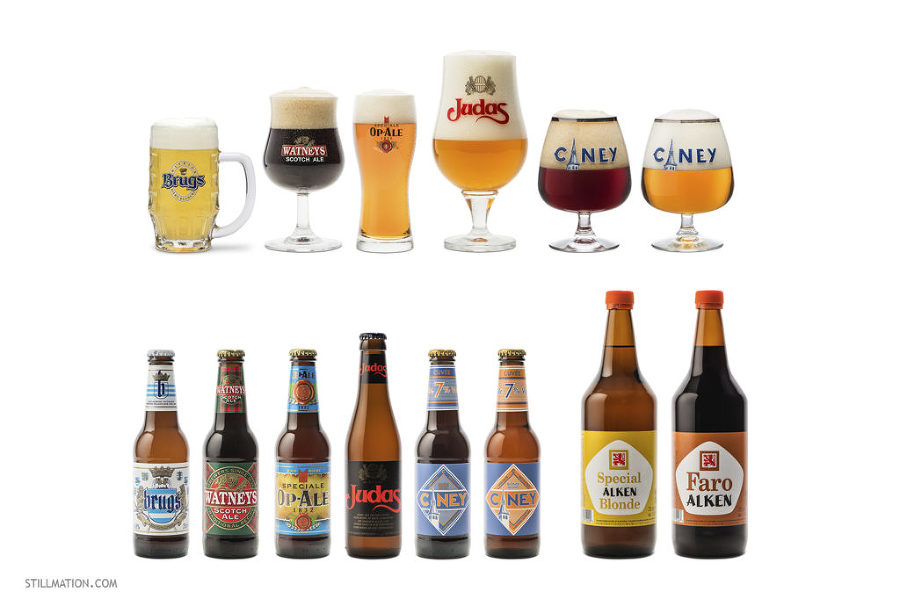 A couple of details.
Bottles are glass, that glass is always slightly imperfect, the light plays with the surface and I like to leave it that way.
The slight paper edge that's visible. It could also be processed away but it's real, it's not disturbing so it can stay.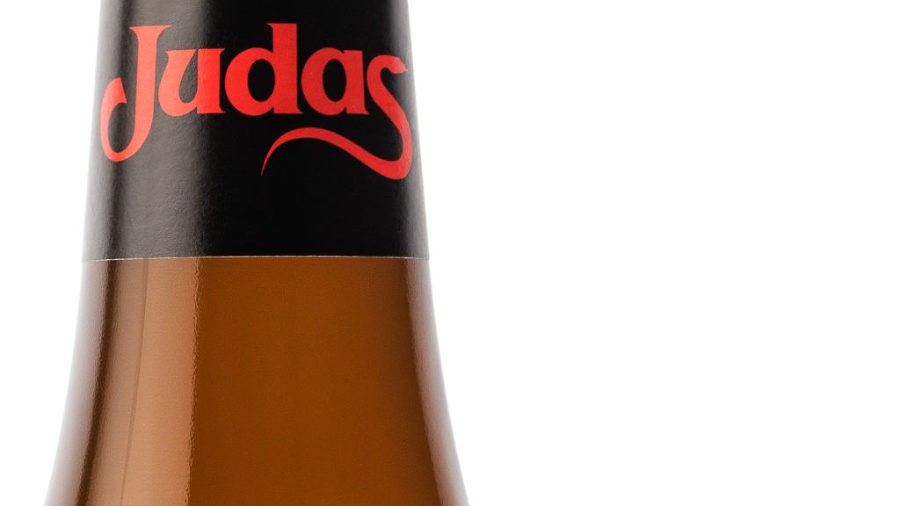 To me, beer photography is about beer, not fake beer. Beer foam, the head is a characteristic of the product and is always a variable. Some beers have very easy-to-work-with foam with great stability and bubble density, others are very hard to work with. It's all par for the course though if you want to keep things real.