I've been asked a few times how and where I made the cover shot for the 1st edition of Belgian Beer & Food.
I thought a quick post to explain how simple it was wouldn't be a bad idea.
The shot was made at Moeder Lambic Fontainas in Brussels. A very cool bar where there is of course, a very cool selection of beers on tap. We'd gone there for a to interview one Jean, one of the owners. I shot the atmosphere photos as Alan was interviewing Jean and I immediately realised  we had a cover shot somewhere here. A very sunny day and the light was beaming through the open door. This was an ideal backlight for a beer glass shot but the light wasn't getting where I wanted it.
I had a Dedolight DLH4 and a DP2 projector fitting with me so quickly set that up so I could illuminate the rear of the glass as accurately and as much as I wanted. The DP2 projector unit has shutter blades in it that can precisely control the light beam so there is no spill around the target. As I was shooting a nice amber beer, the tungsten DLH4 lamp didn't even need colour correction.
As simple as that.
A very fast shot, seen, setup and made in just a few minutes.
I'll be demonstrating the Dedolight system at Luxillag in Brussels on the 30th Sept. If you're interested in seeing how it all works and how you can use it in your work, give Aileen a shout at Luxillag or have a look on their Facebook page for details.
A quick sketch of the setup and situation.
Brick walls, dark furniture and floor. The windows and door are bringing in a lot of light but not quite where I wanted.
I could have used a reflection panel, but then I'd have to be very careful for reflected light spill.
The Dedolight with DP2 allows for very accurate light placement.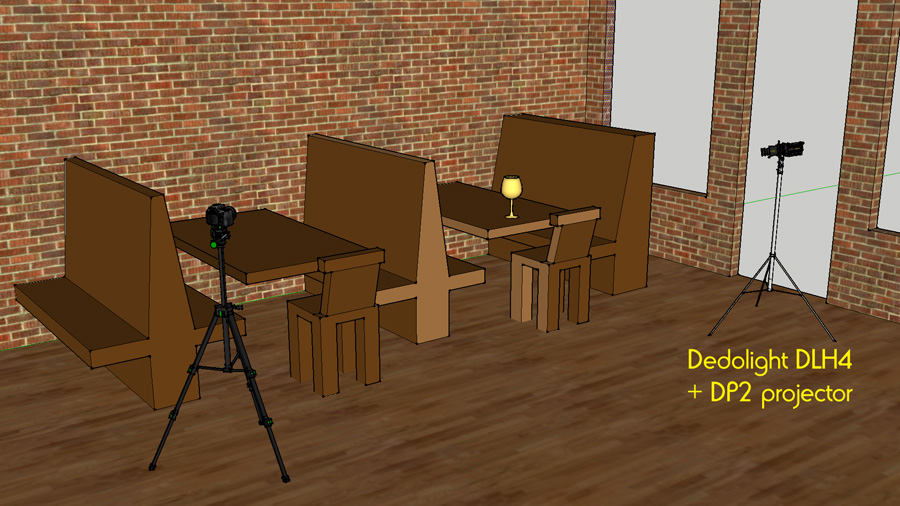 The base shot, as it was.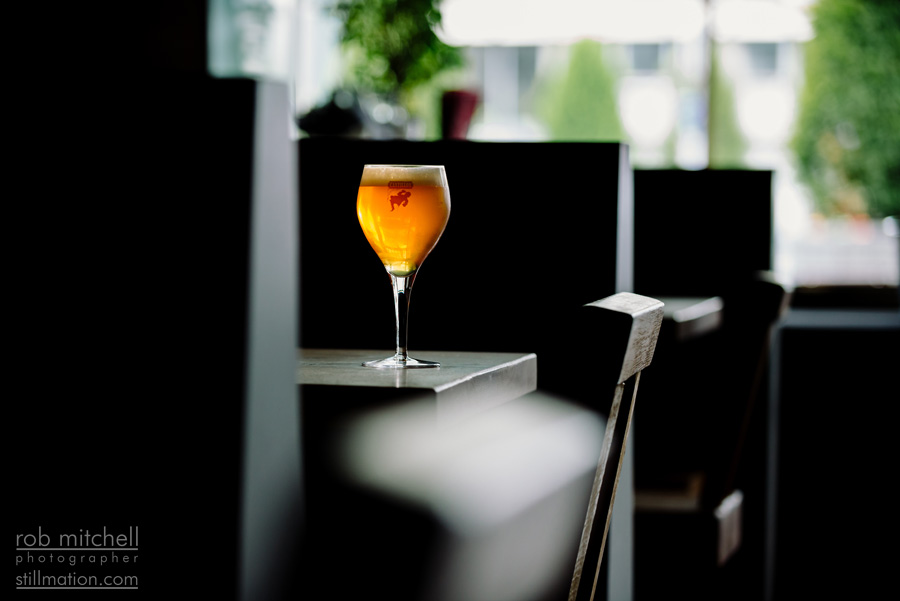 The final cover.