Last week I made  couple of shots for Duvel as a lead up to the arrival of Sinterklaas.
I wanted a nice looking traditional brick fireplace that wasn't too dirty and 'used' I looked around for a few and someone suggested I look in showroom of Van Raemdonck They build all sorts of fireplaces and I found just the style I wanted there.  The problem was, the fireplace was new, and in fact wasn't a wood burning fireplace at all. It was fitted with a modern bioethanol hearth.
I needed a real fire.  This was going to be an image made from several components.
To solve the first issue I first shot a real open fire in a cassette stove, carefully stacking the fire as I wanted it and making multiple shots to give myself choice of flame intensity. It was then a simple matter of taking that image to the fireplace showroom and matching my camera position and angle to match the fire. 🙂
Here's the chosen image followed by a backup alternative that I made.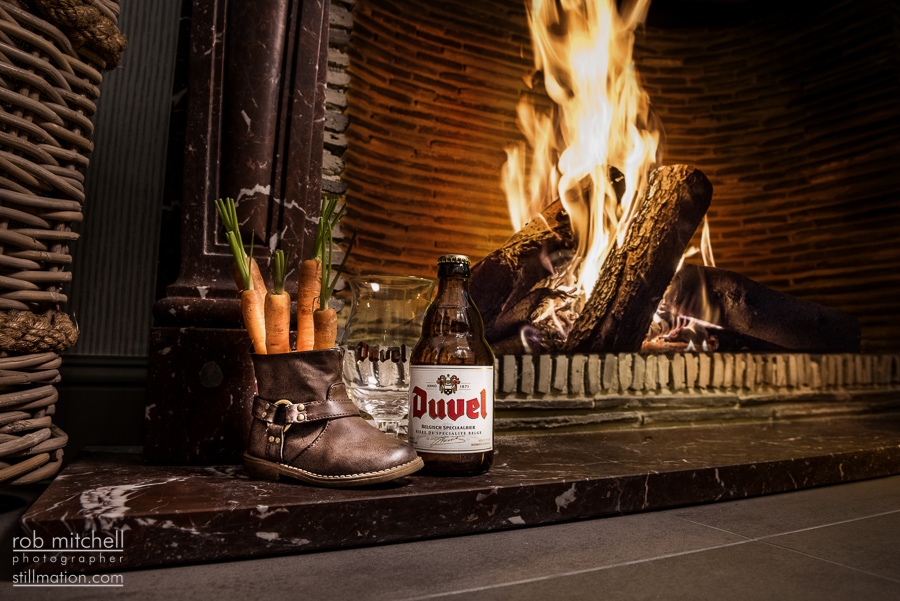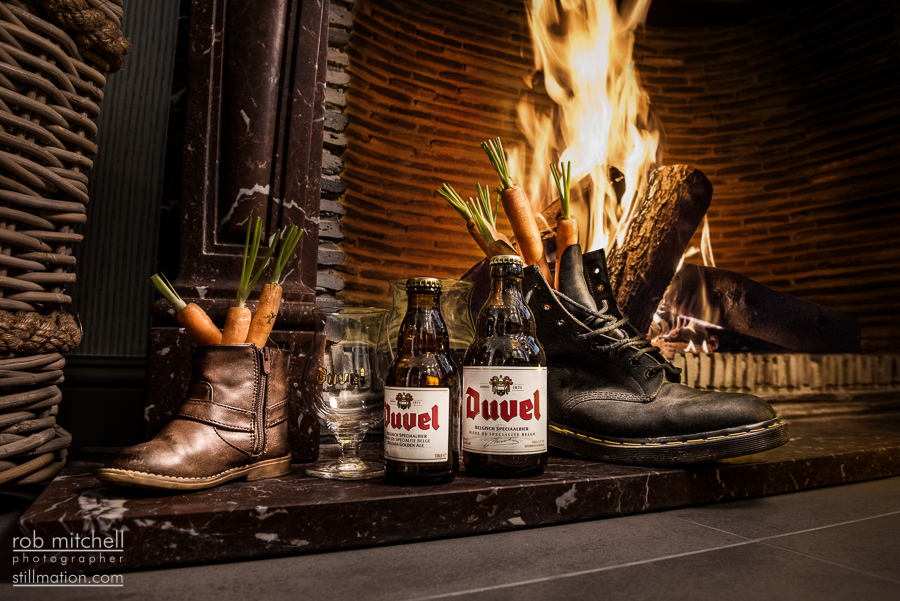 ---
Here's the  chosen fire shot, made with no extra lighting.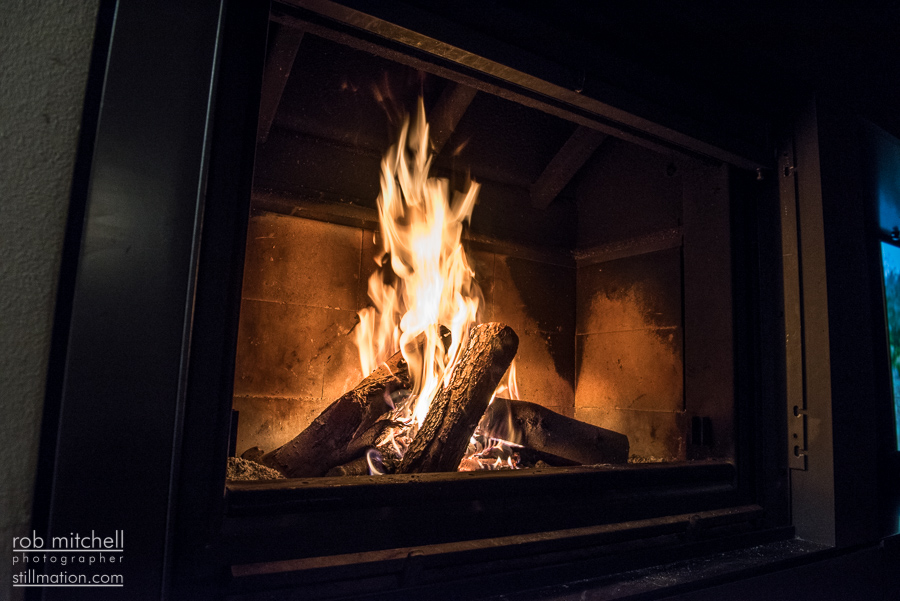 ---
Here are the base setup shots made in the fireplace showroom.
To add some warmth to the bricks at the back of the hearth I simply fired a Rosco gelled Nikon SB800 into there.
To add some light to the shoes and bottles I used a softboxed/gridded and gelled Dedolight DLED4.1

---
The SB800 was throwing too much light onto the front edge of the brick hearth so I made a stock image without firing the flash.
The final images had the fire blended in and the front bricks from this shot.

---
A snap of the setup. The first tries had the SB800 in the hearth but this was giving a very small light spread, even when zoomed to the widest angle. I moved the flash out of the hearth for the final shot.
The Dedolight is seen in position and to get the angle I wanted I hung the Nikon D810 under the tripod and shot tethered to Lightroom.
Job done.