Last year I was commissioned by Fujifilm Belgium to produce a set of images that they could use to decorate their super-clean international training centre in Zaventem, Belgium. One of the ideas we came up with was a series of abstract images depicting the details of the building and machines they have in the training rooms.
The ultimate game plan was to make images that people stopped and looked at. They might not even realise that they are standing amongst the subjects, that's just part of the fun.
I visited the offices today and saw a selection of the images hanging around the building. All shot with the X-Pro1 and printed on DiBond. The team there are very happy, I'm very happy.
I made a couple of sneaky snapshots of 2 of the images, I didn't measure them but I'm guessing they are over a metre tall.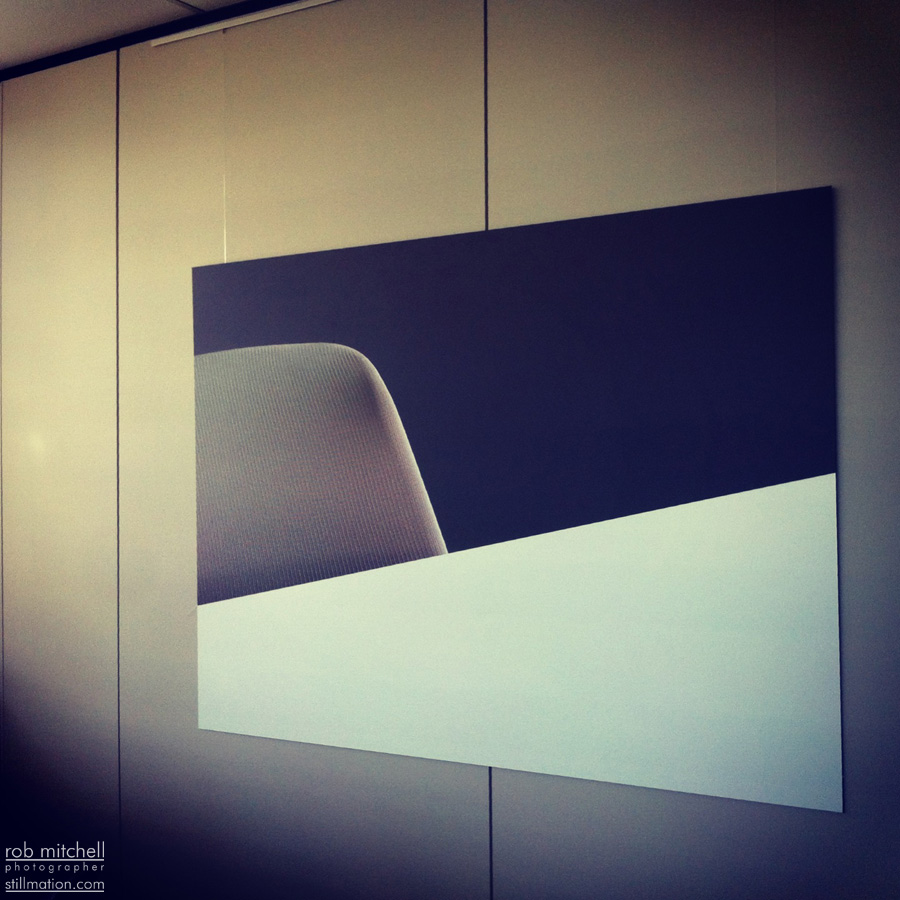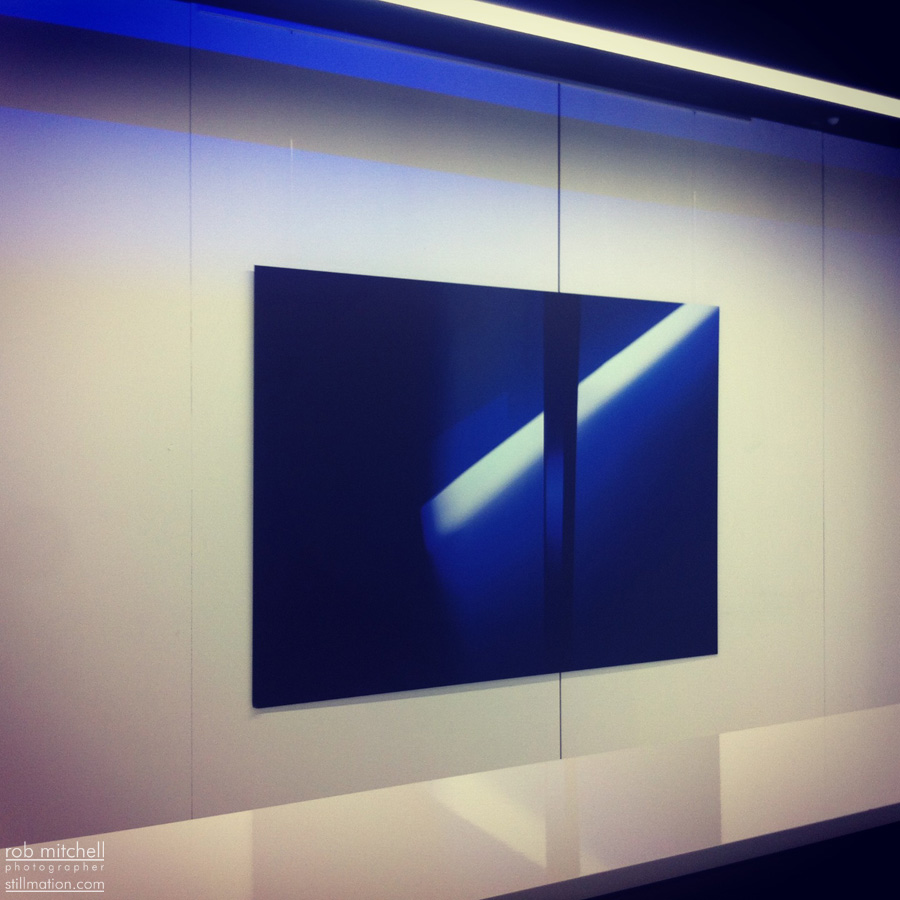 A selection of the images I made.