At the end of last summer I was asked by Fujifilm Belgium to cover a promotional event and provide images and studio packshots that could be used in the campaign to promote the Instax cameras with flyers, Point of sale, and packaging.
Of course I needed to use Fujifilm equipment for the event . I used the X-Pro1 and flashed where needed with the tiny EF-X20 flash units. One on the camera and one as wireless remote slave held by an assistant.
Although not the best conditions for the X-Pro1 and the tiny flashes, I was surprised how well it coped. Since the shoot the X-Pro1 firmware has been upgraded to make focussing easier in these types of conditions.
The idea of the event was to use the Instax Mini to shoot willing members of the public with the Fujifilm Airways flight crew. The instant photos were given to the people too. Many of course asked if we could mail the photos to them too which of course lead to the explanation that the Instax is an instant image, a one-off photo. That is the charm of it, there is no copy, no digital backup, no direct online share option. Instant photography is back 'in' and people in the crowd were loving rediscovering the instant photo idea.
Below are some images of the final flyers, packaging, and promotional material containing some of the images I shot.
Ikon Communications handled the layouts and production of the project, they too made these 3 'packshots' of the final products.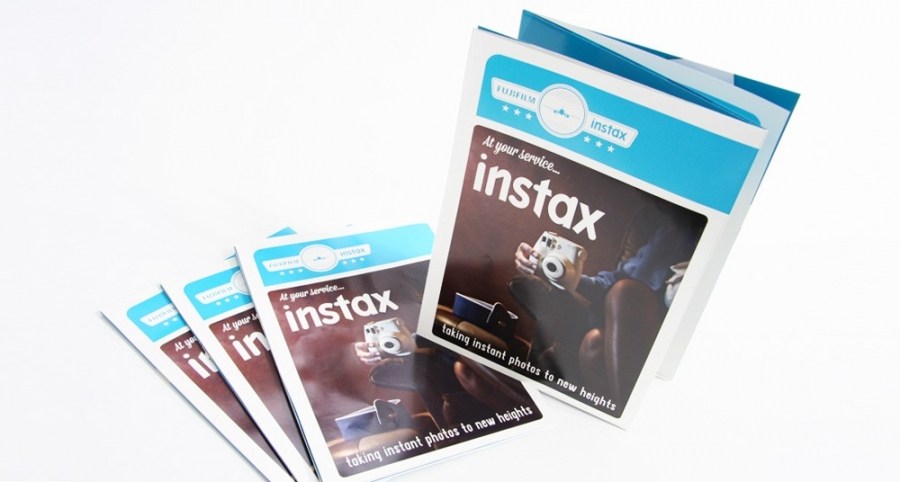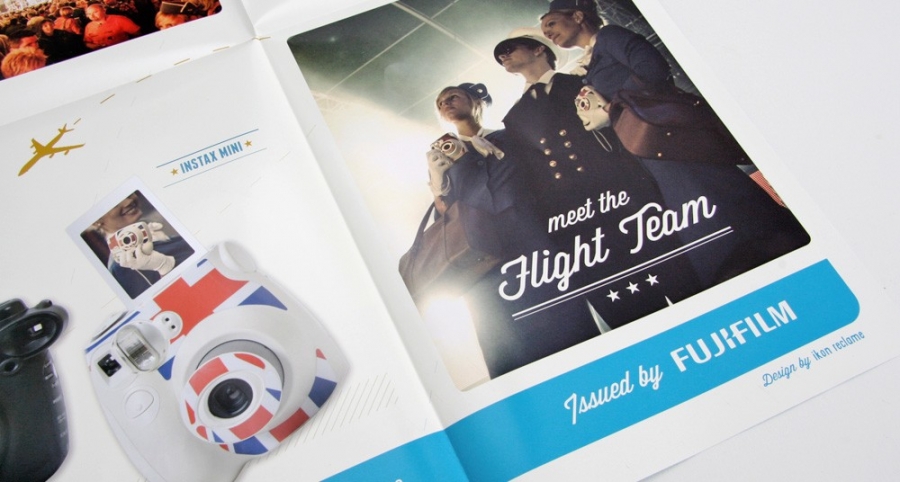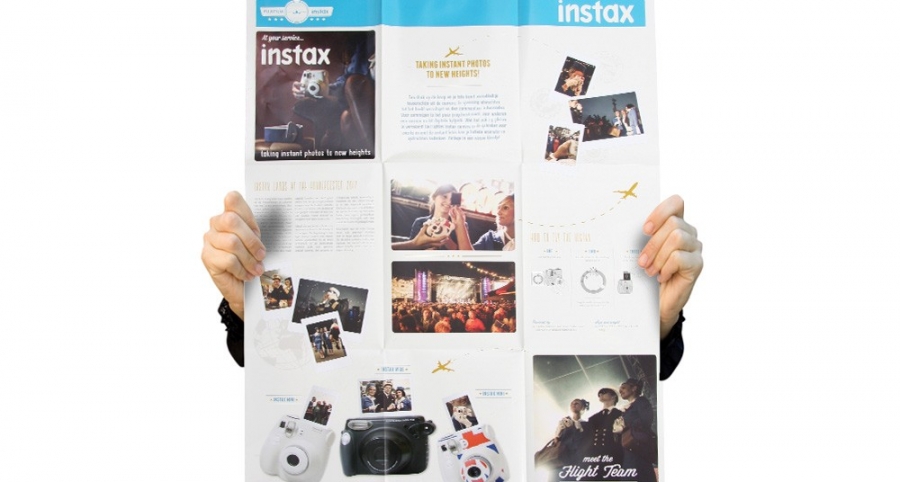 And a few extra shots that were made and used for other parts of the campaign.