The Rosco LitePad Loop isn't quite as first impressions might lead you to believe. It isn't Just.another.ring.flash. It is in fact an LED ring light based on the technology that Rosco already use in their established products, LitePads.
Looking like a ring flash is about as far as the similarity in use goes though. Rosco make it very clear that the Loop is a different kind of light and should be used accordingly. Don't expect people at any distance to be illuminated by the Loop. Even though the light seems very bright when switched on in a dark room, the falloff is considerable and is best used in close proximity to the subject.
I had the Loop for a day and wanted to try it out on some simple portraits to see where it could fit in to the photographers arsenal. The light to subject distance is pretty critical, you really have to find the 'sweet spot' to use the Loop for the right effect. Too close and the effect is very similar to an on camera flash, too far from the subject and the light fades too quickly to have any effect.
The loop and its 8 x AA cell battery pack fits onto a standard 15mm rail setup system so quick and easy to use with any rig system. Strong magnets hold the Loop onto it's mounting block which helps for  quick break-down and lens changing.  The Loop isn't a light you will use every day but is a good effect light for stills and video.
Below are a few fun tests with colleagues as victims of… The Loop…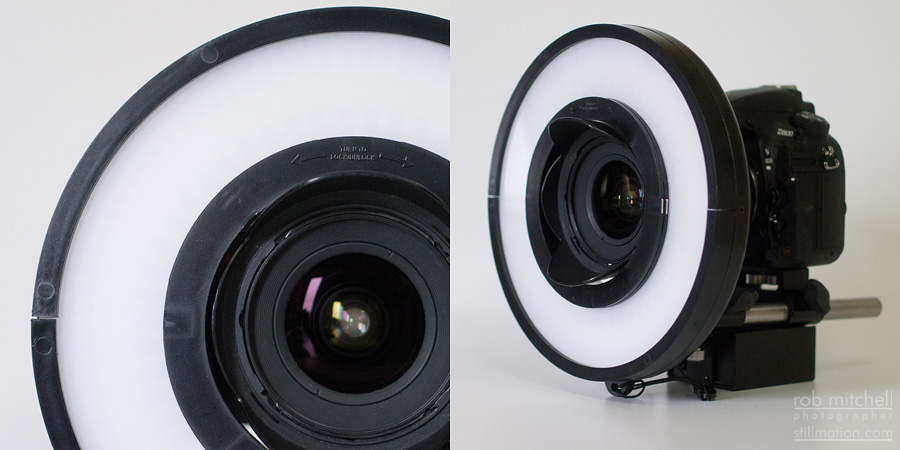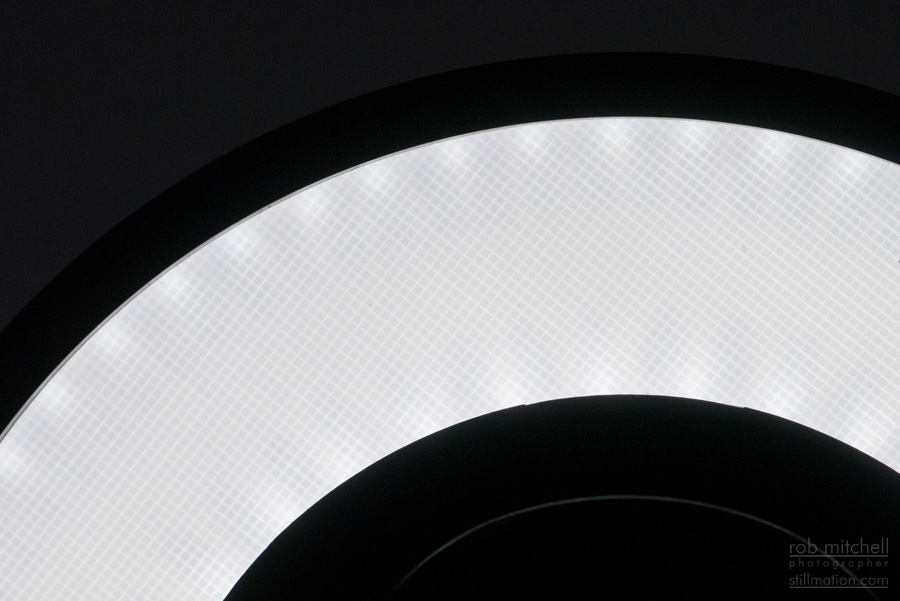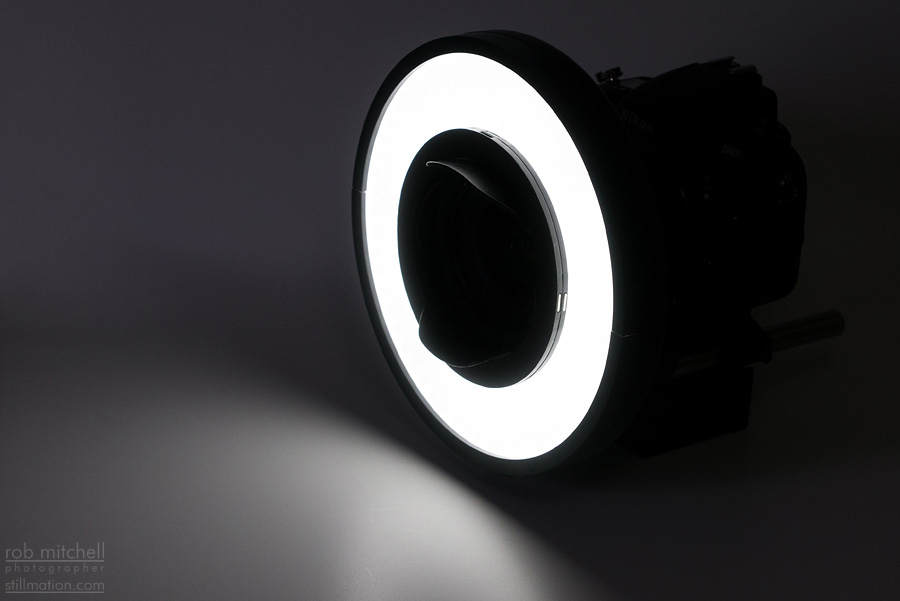 Filip Bunkens


Ioannis Tsouloulis

Jef Janssens

Konrad Dwojak