For some time now I've employed the services of a small but very motivated team of testers. They help me whenever I have new gear to test, giving me good feedback on the findings from their unique perspective. The last issue of SHOOT gave them the chance to get their very over cover shot and they jumped at the chance.
I'd written an article for this issue to suggest that simple desktop photography can be done at home with some very modest setups. Big expensive equipment is nice to have but there are often things around the house that will allow a photographer to get good results.
Below are images of the cover and of the 'behind the scenes'
So here's the cover.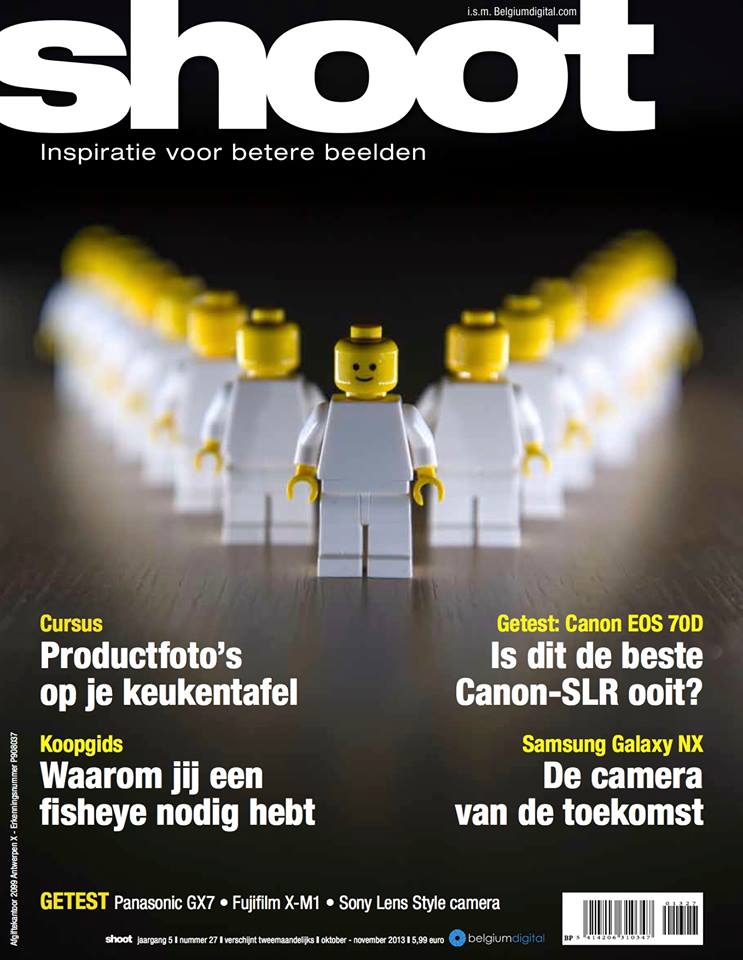 And here is the 'behind the scenes' shot. Made with a Nikon CoolpixA, hand held under the D800E.
The only lighting in the shot is provided by 2 inexpensive low voltage LED strips from IKEA and The Test Team are standing on 2 planks of laminate flooring. All sitting on my kitchen table.