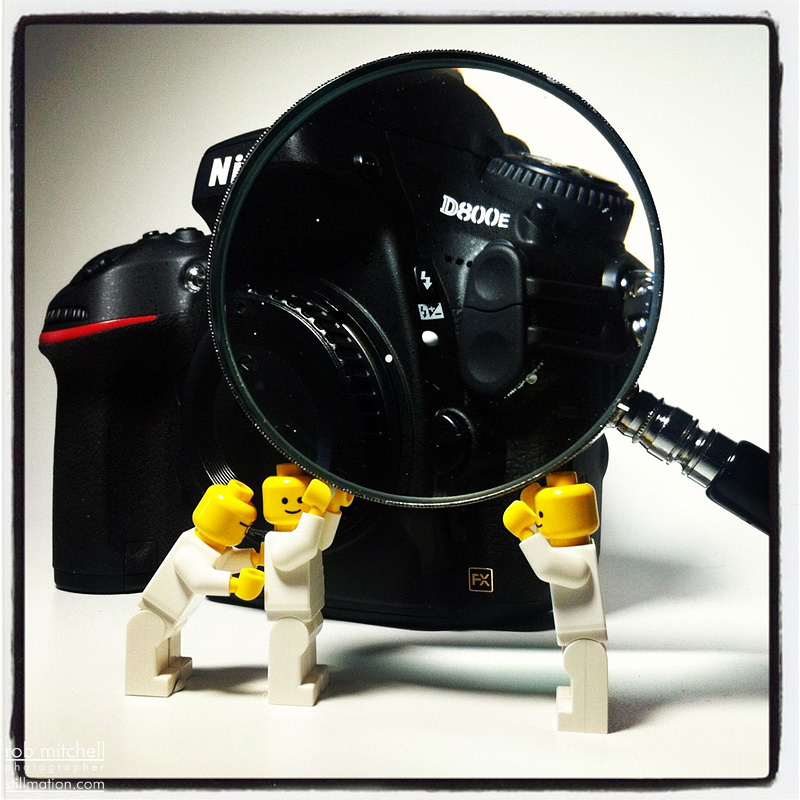 ;
After my report on the D800 I though it'd be a good idea to have a look at the D800E too, the genetically altered twin to the D800.
As everyone knows by now, the difference between the D800 and D800E is pretty small yet supposedly significant. The removal of the low-pass filter in the D800E was a conscious decision by Nikon to squeeze the sharpest images possible out of the whopping 36mp sensor.
However, this omission of the low-pass, or anti-alias filter does come with a word of caution from the manufacturer. A moiré pattern or optical artifact maybe be visible in some images.
My mission over the next month isn't to bench test these 2 cameras, that has been done. I am going to use them in my day-to-day work to just see how and when and if I can see a serious difference.
This won't be a scientific test, it'll be my usual style of testing. I will try to make some side by side comparisons when the situations allow. For any side by side comparisons I will endeavour to use identical lenses on both cameras.
Throughout the month I will be dropping images onto twitter and my Facebook page. Reader feedback is welcome.
Follow it as it happens on Facebook or Twitter
The full article will follow.